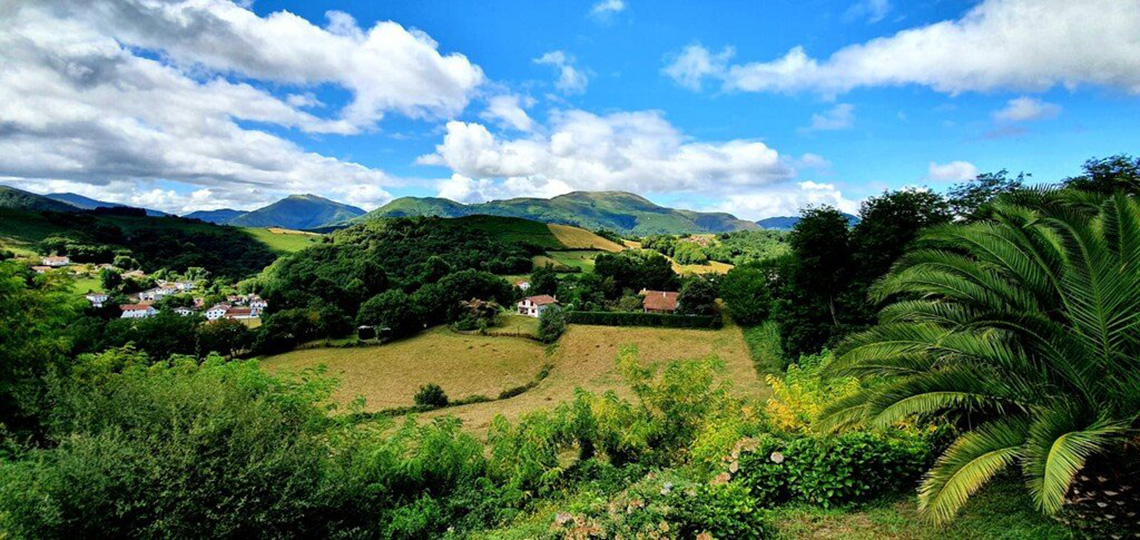 « Xoriekin » : Basque Country House Rental
This beautiful residence will offer you a moment of pure relaxation in the heart of the Basque mountains, close to Spain, and 25 minutes from the ocean, Bayonne, Biarritz or Saint Jean De Luz.
Our villa « Xoriekin » means « near the birds » in Basque!
On the heights of the village of Louhossoa, the house is located in a very quiet environment on the edge of the forest. The view of the mountains is striking and you will have the opportunity to observe a wide variety of birds.
You will also appreciate the gastronomy of the Basque region, as well as the many tourist and outdoor leisure activities nearby.
« Shoes on the feet », leave the car for a moment: hiking trails start from the village; hikers and lovers of nature trails will be delighted.